Release of SolarBridge
06 OCT 2021 / Introducing SolarCleano B1, our biggest and smartest solar panel cleaning robot.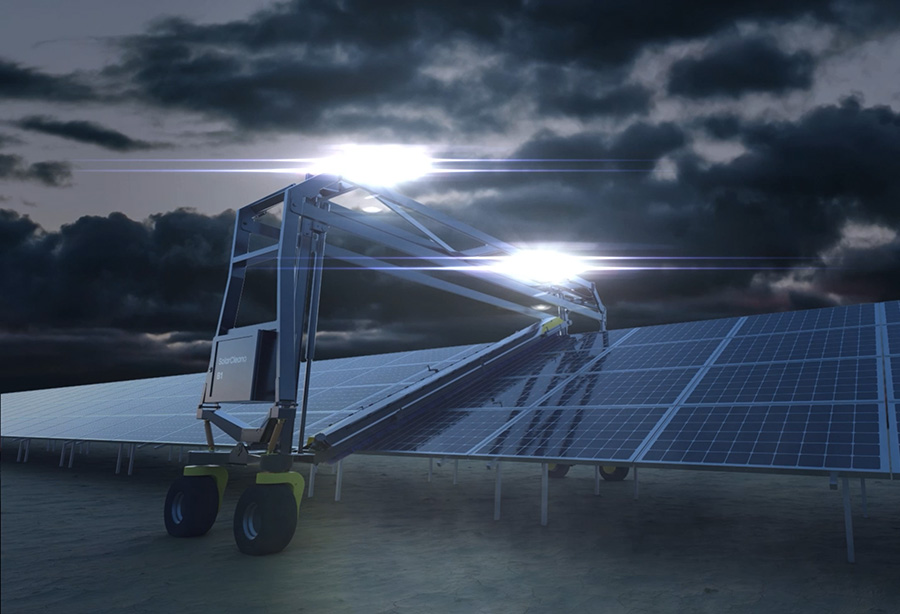 On 6 Oct 2021 at Intersolar Europe, SolarCleano unveiled a new generation of autonomous robots for the cleaning and predictive maintenance of solar plants – the SolarCleano B1 ('SolarBridge').
By far the biggest, fastest, and smartest robot ever created by SolarCleano, this robot can be equipped with brushes of up to 6 metres in length, increasing the cleaning capacity by 3 times compared to current state-of-the-art solutions. With incorporated AI and a combination of proprioceptive and exteroceptive type sensors for its perception and localisation, this robot can automatically adapt to the height and inclination of any solar installations, ensuring a predefined pressure on panels that will always remain constant, avoiding risks of damages. Programmed sessions will allow the robot to perform cleanings at night-time.
Loaded with advanced technology features, this revolutionary robot intends to disrupt the cleaning of utility-scale power plants worldwide.
Consulting our product page for more features:
If you have big utilities and you are looking for customised panel cleaning solutions, get in touch with us.
Discover more in this video.