B1A
SolarBridge - the future of solar farm cleaning.

Fully autonomous robot
For solar panel dry cleaning
Solution to ground-based utility-scale solar farms
Cleaning capacity up to 15MW per day
Programmed sessions for cleaning anytime
The SolarCleano B1A is by far the biggest, fastest, and smartest robot ever created by SolarCleano. Loaded with advanced technology features, this revolutionary robot intends to disrupt the cleaning of utility-scale power plants worldwide.
24/7 connection with the HQ
Automatically recharged batteries
Different options of brush up to 6m
Self-adaptation to height and inclination
Can operate under any weather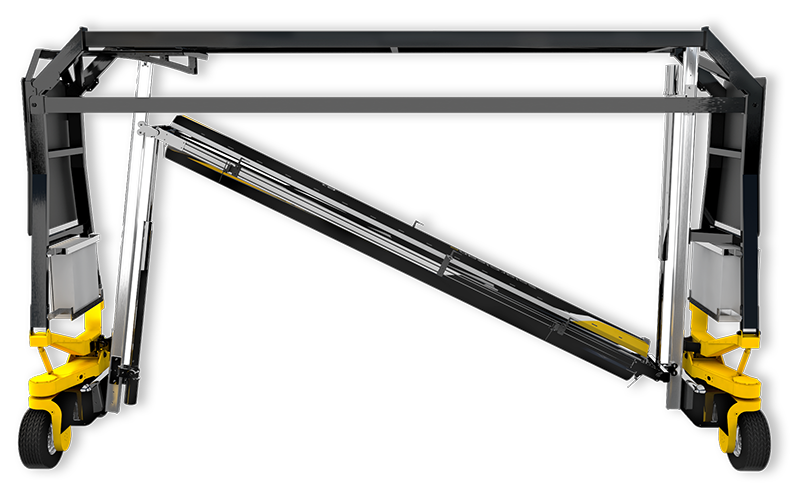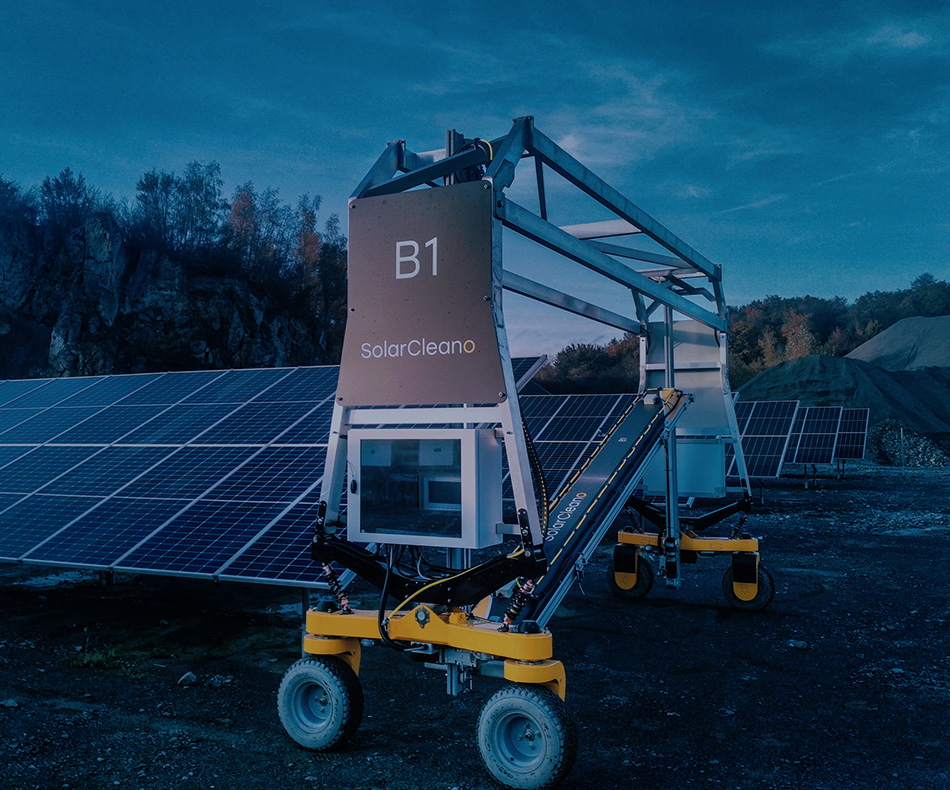 Innovative solar cleaning technologies
The SolarBridge can automatically track and self-adapt to the height and inclination of solar panels for smooth operation. It can be equipped with cleaning brushes of up to 6m, increasing the cleaning capacity by 3 times compared to current state-of-the-art solutions. Cleaning at night is equally efficient with its advanced programmed sessions. The cleaning and operational status of the robot can be remotely tracked by the I&M team of the plant through dedicated SolarCleano web and mobile apps. The SolarCleano B1 is so far the biggest, fastest, and smartest solar robot developped by SolarCleano.
Technical Data
Interested in this solution? Contact us for more info:
autonomous@solarcleano.com
| | |
| --- | --- |
| Length | 5950mm |
| Width | 1740mm |
| Height | 3510mm |
| Pressure on panel | adjustable |
| | |
| --- | --- |
| Brush length | customised, standard 4400mm |
| Brush diametre | 380mm |
| Rotation speed | 120 tr/min |
| Inclination | 0° - 34° |