Roadshow in the USA
06 DEC 2021 / Intersolar North America and roadshow in the US mark our start of the year 2022!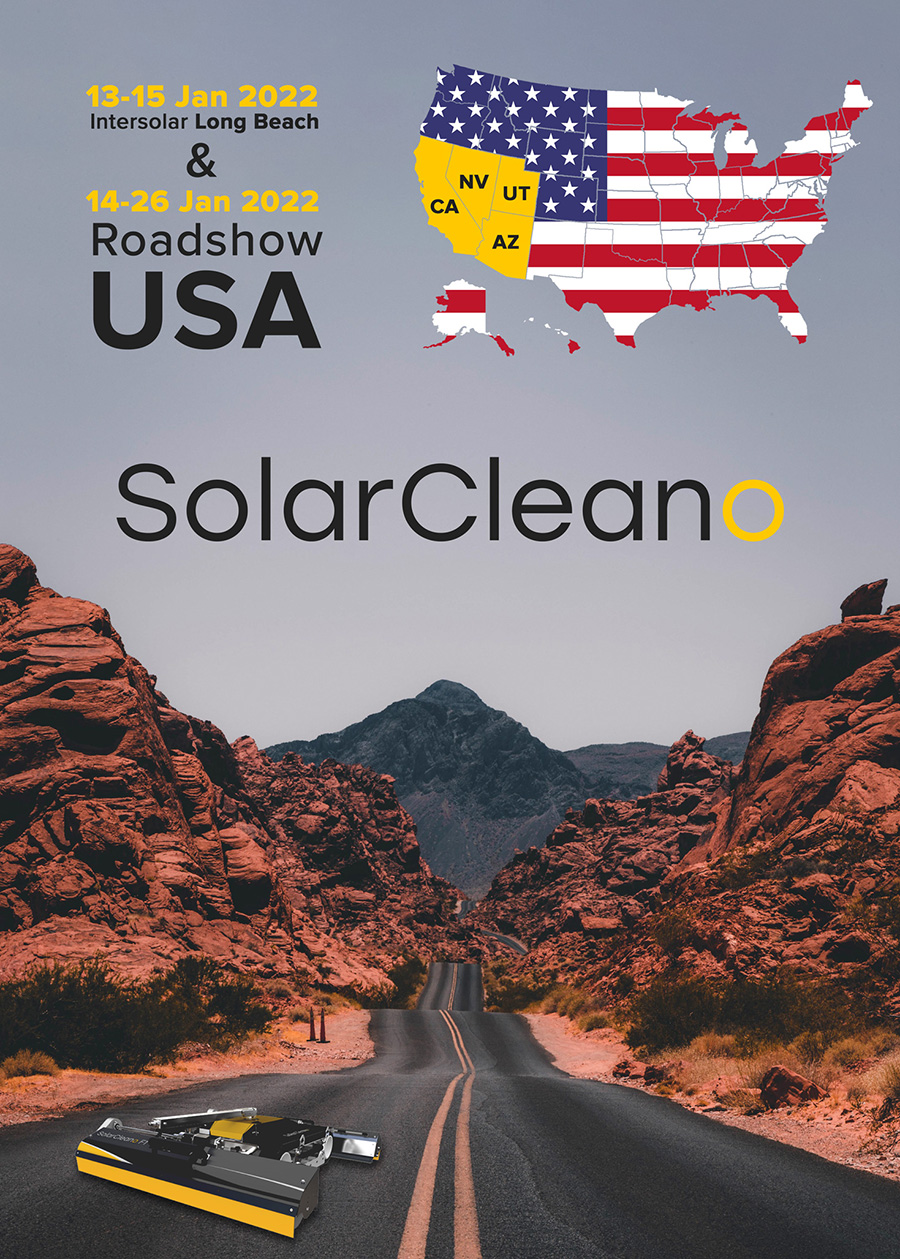 SolarCleano will be on the road again! This time… in the USA!
Right after our participation at Intersolar North America (13-15 January, Long Beach), we will kick off our first roadshow in the US. From 14 to 26 January 2022, we will be touring around California, Arizona, Utah, and Nevada with our solar cleaning robot F1. This is the first time we bring our solar panel cleaning robot to a broader American audience. The announcement has been received with enthusiasm and there are already many bookings and inquiries.
Send us an email at sales@solarcleano.com for more info.