Presence at Expo Dubai 2020
04 NOV 2021 / SolarCleano is proud to be selected by the government of Luxembourg to be presented at Luxembourg Pavilion, Expo 2020 Dubai.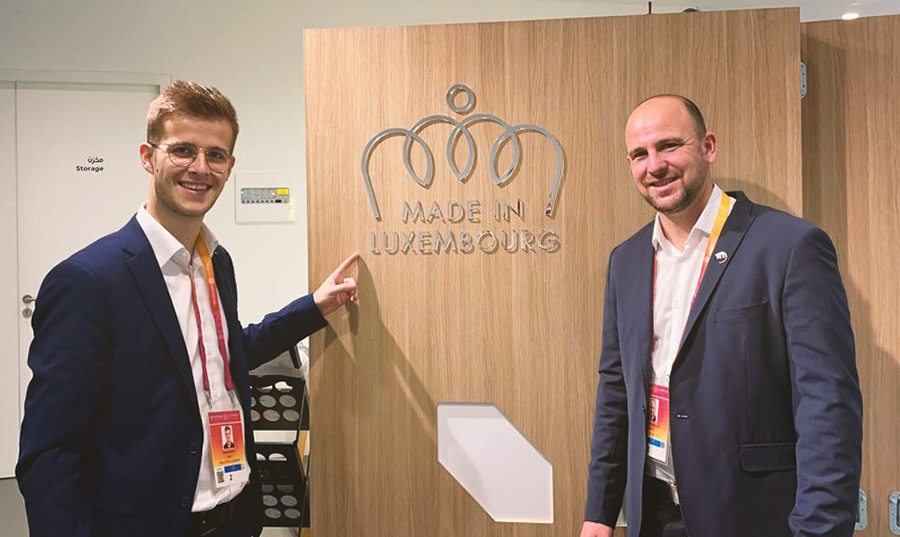 From 4 to 6 November 2021, we will be at Luxembourg Pavilion during the 'Made in Luxembourg' week.
'Connecting Minds, Creating the Future' is the theme of this year. Seeking diversity and sustainability is becoming more and more relevant to all of us. As a robotic company in the solar industry, we are proud to represent Luxembourg and present our innovative solutions for a sustainable future of the cleaning of solar fields.
We express our sincere thanks to Luxembourg Chamber of Commerce, Luxinnovation GIE, and Ministère de l'Économie for their support and trust.
Robot, VR, videos… everything is ready. Welcome to visit us and participate in this unique SolarCleano experience!
Follow the SolarCleano F1 and take a look inside Luxembourg Pavilion: video