¡We are going to Madrid!
15 FEB 2023 / We will be participating to GENERA 2023 in Madrid!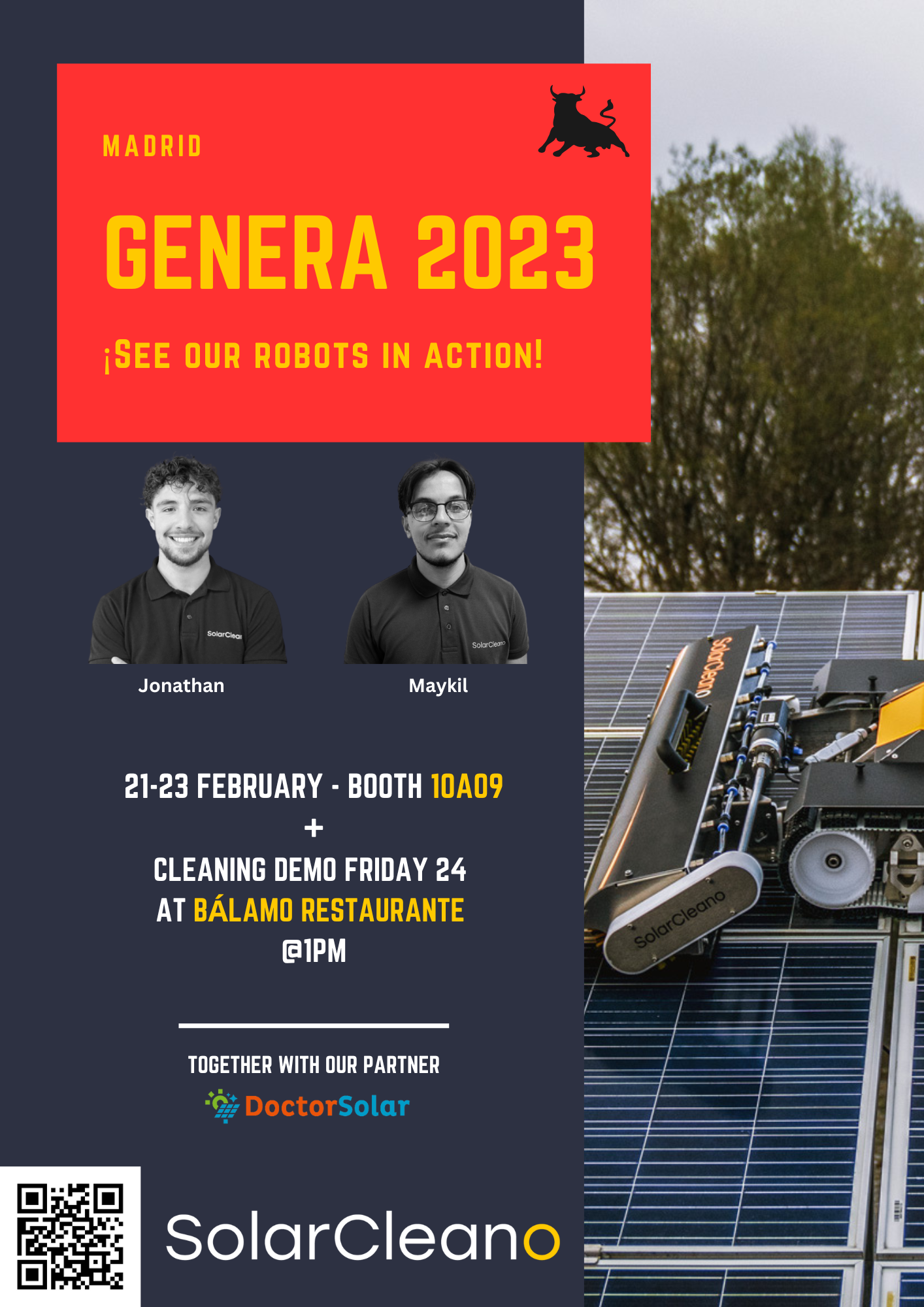 ¡Hola a todos!
We're happy to let you know that our robots will be part of the GENERA Fair at IFEMA Madrid!
From February 22nd to 24th, our Spanish-fluent partner Jonathan Paulussen and our new intern Maykil Hasan will be at Stand 10A09 to showcase our mighty robots, SolarCleano M1 and SolarCleano F1!
We'll be accompanied by our trusted partner, Doctor Solar.
And that's not all! On Friday, February 24th, our team will demonstrate our cleaning power at the Balàmo restaurant, where you'll be invited to enjoy a complimentary cocktail.
This is a great opportunity to see our robots in action and learn more about us!